2021 Trends you need to know about
Posted by Gina Buck on Friday, January 15, 2021 at 1:48 PM
By Gina Buck / January 15, 2021
Comment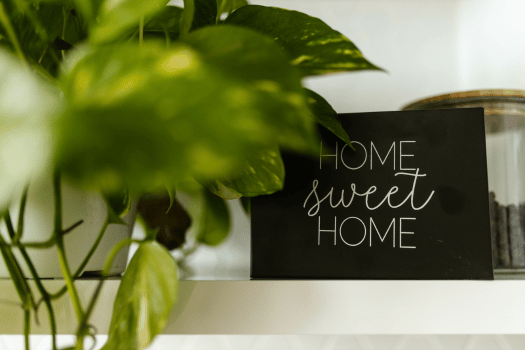 HAPPY FRIDAY!
We're a couple weeks in to the new year, and with a new year comes new trends and styles!
This year, the trends and styles you can expect to see are some that we are super excited about.
In 2020 we saw a lot of bold blacks and whites, accent walls, layering of "old" and "new", wallpaper, and color-pop cabinets.
The colors that were trending in 2020 were a lot of neutral organic tones, but also a few rich and saturated jewel type tones.
While some of these things will be carried into 2021, some of them won't be as popular. Of course you can never go wrong with a nice neutral tone, wether it be your wall paint, furniture, or cabinets, but if you're looking for some new and trendy ways to draw attention to your home, stay tuned.
---
One of the first trends were expecting to see is exterior influences on the interior! Lots of house plants, indoor gardens, rattan, wicker, and other organic elements. We're seeing a lot of decor and features inside homes, that could be equally as functional on the exterior of that home. This might seem odd, but we love it, and Danielle Blundell gives a great reason behind this design element becoming such a trend.
"I think it's because this year, in an unparalleled way, nature has really been our big refuge and the greatest decorating inspiration. I think it's an expansion on the idea of bringing the outdoors in," says Danielle Blundell, Home Director of Apartment Therapy.
Another thing that is sure to be an attractive and trending feature, is an office area. Coming out of 2020, this doesn't come as a surprise to any of us. If this is the year for anything… it's the year for having an office right inside of your home and having the luxury to, as they say, WFH.
Having a space that can function as an office, will get you major house points from everyone who visits! Especially, if you're trying to sell. It's no secret that we go in lots of houses, and talk to a wide variety of people who's styles and interests differ, but we can promise you, if there is anything that most all people have in common, its the opinion that a home office is… ATTRACTIVE.
We also expect to see a lot of curves! We're talking retro refined curves in your furniture. We started to see this design resurge around the middle of last year and continue on into 2021. Given that this trend adds an element of interest, as well as a nice combination of modern and retro, we definitely expect this trend to continue. If modern retro is your style or you like interesting pieces in your home, 2021 will be your year!
Now we get to talk about the really exciting stuff! COLOR and TEXTURE. It's no secret that a little color can transform a room completely, and texture can add a unique kind of interest to any room of your home.After being cooped up in your home, you might start seeing that your once-perfect paint color and favorite design styles, are not what they once were, but don't worry painting and adding touches of new texture is an easy and affordable project, but also ones that can make a huge impact. We want to help you start 2021 out right.
Several design experts have given their thoughts on what will be the trending colors and textures for this year. According to them, we can expect to see airy neutrals, earthy tones, and crowd-pleasing blues.
As far textures go, we can expect to see things like stone, cane, rattan, linens, and other durable, yet comfortable, textured items that are durable and can be easily layered. One thing's for sure: This year will be all about creating soothing spaces.
---
As always, if you have any questions or want any additional information on how to spice up your home and really get trendy, reach out to us! All of our contact information is here on our website.
We can't wait to hear from you!!